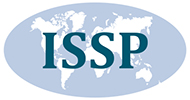 Marcin Zieliński, członek Ośrodka Badań Socjologicznych ISS został wybrany na kolejną kadencję do Komitetu Metodologicznego International Social Survey Programme.
Głosowanie odbyło się podczas ISSP General Meeting 2022, Bratislava, Slovakia, June 18 to 22, 2022.
Jest to dla nas niezwykle ważne wydarzenie, podkreślające wysoką pozycję ISS na międzynarodowej mapie jakości i kompetencji w dziedzinie naukowych badań sondażowych.